Sustainable Cities Design Academy 13
Washington, DC | October 29-31, 2014
The Sustainable Cities Design Academy, a program of the Center for Design & the City at the American Architectural Foundation, convened October 29-31, 2014 in Washington, D.C. During the three day meeting, city leaders, developers, and design professionals representing Bridgeport, Connecticut; Hillsborough, North Carolina; Pittsburgh, Pennsylvania; and West Palm Beach, Florida collaborated with esteemed sustainable design experts to maximize the potential for sustainability for the following in-process public-private partnership projects.
East Bridgeport Development Corridor – Bridgeport, Connecticut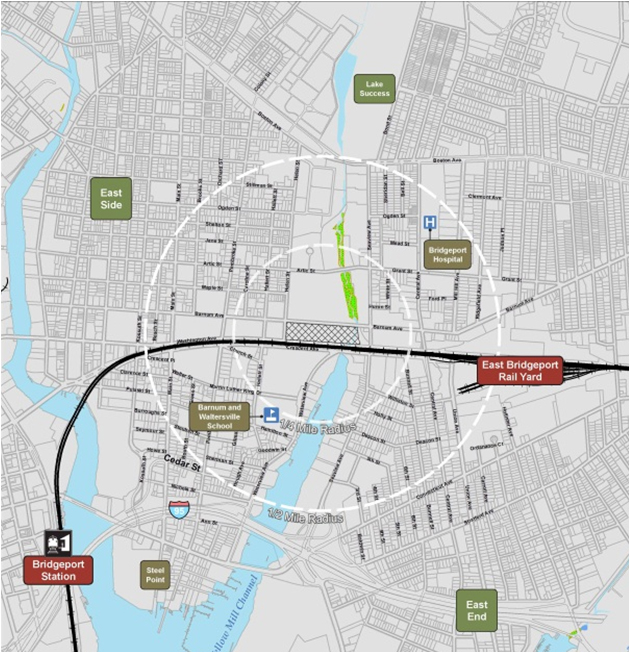 The City of Bridgeport, the Greater Bridgeport Regional Council, and the Bridgeport Hospital joined together to address how best to phase cohesive development at the new Barnum Station and in turn, help to revitalize the East Bridgeport Development Corridor and East Side neighborhood. Located east of the Pequonnock River from Downtown Bridgeport, the Barnum Station will serve Amtrak and Metro North Regional Rail travelers and provide a second access point to both carriers within the City of Bridgeport.
The team used the SCDA charrette experience to develop implementation steps that will support project goals including: upgrades to current zoning to support mixed-use and high-density development, improvements to sidewalks and roadways to support pedestrian and resident safety throughout the project area, better coordination with transportation departments to improve multi-modal experience around station and hospital areas, and programming of current vacant spaces that provides needed amenities to current residents and will bring local business activity to the site.
Bridgeport Project Team Members:
Parag Agrawal, AICP: Planning Director, City of Bridgeport
Matt Fulda: Regional/Environmental Planner, Greater Bridgeport Regional Council

Jay Habansky: Special Projects Manager, City of Bridgeport Office of Planning and Economic Development

Peter Majewski, AIA, LEED BD+C: Senior Project Manager, Bridgeport Hospital
SCDA Design Experts:
Justin Falango, AICP: Chief Architect & Urban Designer, Arlington County
Arlova Jackson Vonhm, AICP: Principal Planner, Arlington County
John Southgate: Principal, John Southgate Consulting, LLC
Boone / Collins / Train Station Redevelopment Plan – Hillsborough, North Carolina: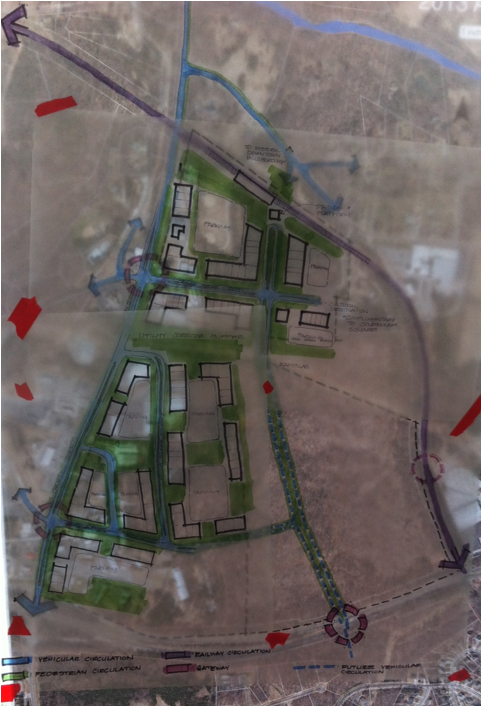 The Boone / Collins / Train Station Redevelopment is located in Hillsborough, North Carolina, a county seat of 6,600 residents located between Greensboro, NC and Durham, NC. Hillsborough is rich in architectural and cultural history and is a small town with a strong character preserved through progressive planning and strategic growth. Through a 2007 planning process, Hillsborough's citizens and leadership identified that returning passenger rail service to the Town and land was assembled to support municipal, high-density commercial, and residential land uses around the station.
Through a unique collaboration of private land owners, city staff, and the North Carolina Railroad, the Hillsborough team developed a plan that does not settle for traditional expansion options, but instead improves infrastructure and connectivity to the vibrant downtown and I-85 corridor by allowing for alternative transportation modes as well as a grid street pattern to provide for relief to primary arterials and support the Town's sustainability goals.
Hillsborough Project Team Members:
Catherine Campbell: Planning Director, Development Services, North Carolina Railroad Company
James Hopper: Member / Manager, Daniel Boone LLC
Jim Hopper: Member / Manager, Daniel Boone LLC
Margaret Auth, AICP: Planning Director, Town of Hillsborough
Stephanie Trueblood: Planner and Construction Manager, Town of Hillsborough
SCDA Design Experts:
Bel St. John Day, LEED AP BD+C, ASLA: Landscape Design Associate, Bradley Site Design
Dan Marriott: Principal & Founder, Paul Daniel Marriott + Associates
Sam Stiebel: Vice President of Development, The JBG Companies
Route 51, Saw Mill Run Integrated Water Management Study – Pittsburgh, Pennsylvania: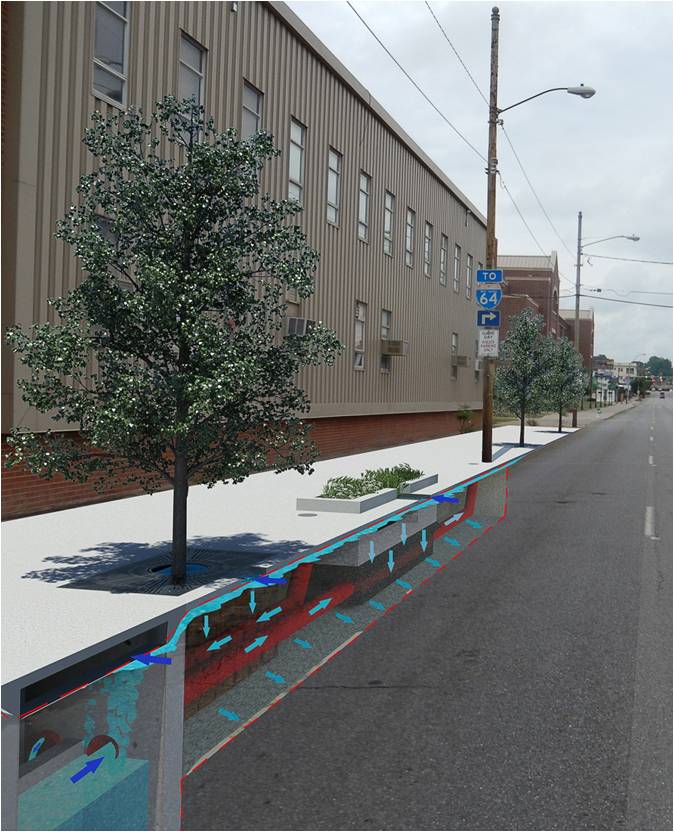 The Saw Mill Run Integrated Watershed Management (IWM) Study impacts thousands of residents along the Route 51 corridor of Allegheny County. The Allegheny County Sanitary Authority (ALCOSAN) is currently under a United States Environmental Protection Agency (USEPA) consent decree to reduce overflows from our combined sanitary and stormwater system. The USEPA deemed the region's remediation proposal as "deficient" and is considering modifications to the consent decree to allow for the inclusion of green infrastructure. The reconsideration creates a great opportunity for the City and neighboring municipalities to transition their original approach – which consisted of a "gray" infrastructure solution of engineered pipes and containment cisterns – to become a hybrid solution of both "green" and "gray" infrastructure.
Economic Development South (EDS) was commissioned as the City of Pittsburgh's community partner for its ability to assemble Saw Mill's municipal stakeholders. If successful, EDS will leverage Pittsburgh Water & Sewer Authority's current capital improvement investments to positively impact the lives of some 70,000 residents across three City of Pittsburgh neighborhoods and the 11 adjacent municipalities. Through the SCDA charrette, the team prioritized Green Watershed Improvement (GWI) areas that could serve as case study projects for Saw Mill Run as well as the region. These priority GWI areas will serve to provide economic benefit to Saw Mill Run while solving watershed & water quality challenges.
Pittsburgh Project Team Members:
Lisa Brown: Watershed Coordinator for Saw Mill Run, Economic Development South 
Katherine Camp: Green Infrastructure Program Manager, Pittsburgh Water & Sewer Authority
Gregory Jones: Executive Director, Economic Development South
James J. Stitt, Manager of Sustainability, Pittsburgh Water & Sewer Authority 
Brandon Vatter, PE: Associate, Hatch Mott MacDonald
SCDA Design Experts:
Garrett Avery, ASLA: Project Manager & Designer, AECOM Design + Planning
Paula Conolly, AICP: Strategic Policy & Coordination, Philadelphia Water Department
Zachary Keegan, PE, CFM, LEED AP: Project Manager II, AECOM
West Palm Beach Transit Village – West Palm Beach, Florida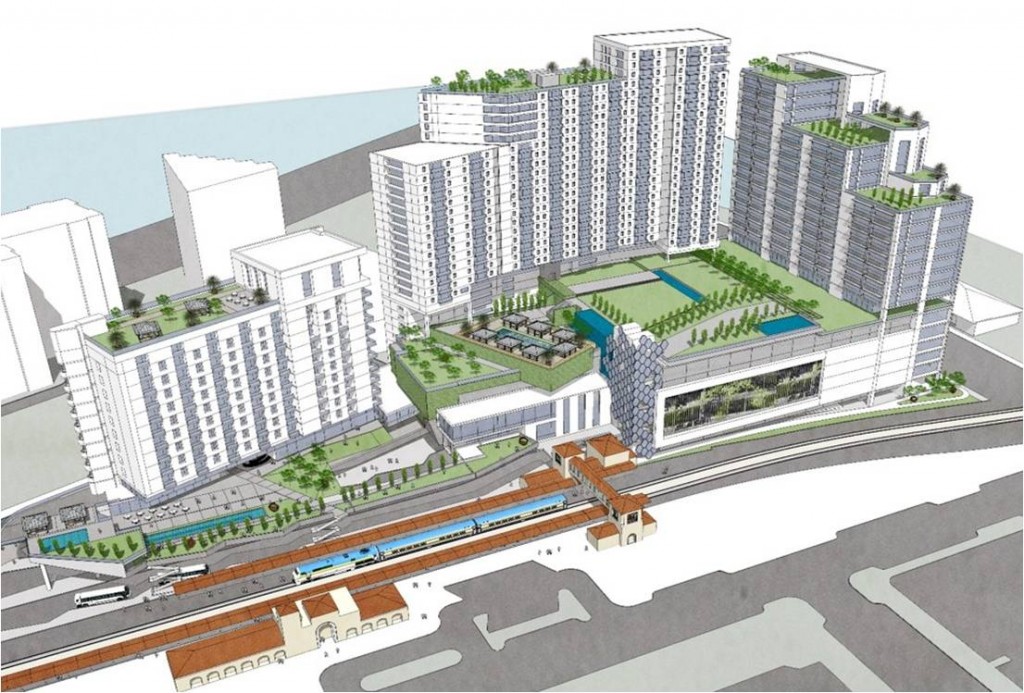 The West Palm Beach Transit Village is planned to invigorate West Palm Beach downtown's western edge. The Transit Village, a mixed-use, multi-modal development, is adjacent to the Intermodal Transit Center (ITC) that provides mass transit services for Palm Tran, Amtrak, and Tri-Rail transit lines. The development team believes the Transit Village has the potential to be most important transit-oriented development (TOD) in the State of Florida and even a national model for sustainable development that supports economic growth, encourages livable communities, and preserves environmental resources.
Desired outcomes of this project by the project team as well as the City of West Palm Beach and Palm Beach County include providing for additional workforce housing, increased civic and educational activities supported by local institutions, and commercial space that supports job creation, all of which would be supported by transportation and pedestrian systems that will create a desirable urban environment for people of all ages. During the SCDA charrette, the team identified strategies for incorporating more energy efficient building systems, better integration of on-going and future  multi-modal activities with new public amenities like plazas, park spaces, and sidewalks, and providing services that will further healthy urban living in downtown West Palm Beach.
West Palm Beach Project Members:
Michael Busha, AICP: Executive Director, Treasure Coast Regional Planning Council
Raphael Clemente, AICP: Executive Director, West Palm Beach Downtown Development Authority
Doug Crawford, LEED GA: Project Leader, The Beck Group
Mark House, LEED AP: Director of Strategic Partnerships, The Beck Group
Michael Karsch, Esq.: Partner, Belson Karsch, LLC
Michael D. Mansanoff: Managing Member & President, Transit Village LLC
SCDA Design Experts:
Kevin Cahill, PE, CPD, LEED AP: Principal, Interface Engineering 
Mike Saunders, AIA: Senior Vice President, Director of Design & Construction, McCormack Baron Salazar
Silvia Vargas, AICP, LEED AP: Senior Associate, Wallace Roberts & Todd LLC
The Sustainable Cities Design Academy was established in partnership with United Technologies Corp. (UTC) in 2009. AAF thanks UTC for its generosity as the presenting sponsor of this program, as well as AECOM, Interface Engineering and Wallace Roberts & Todd as contributing as Resource Team Sponsors for this charrette.
Featured image of  SCDA 13 Participants at the Post-Charrette Reception.